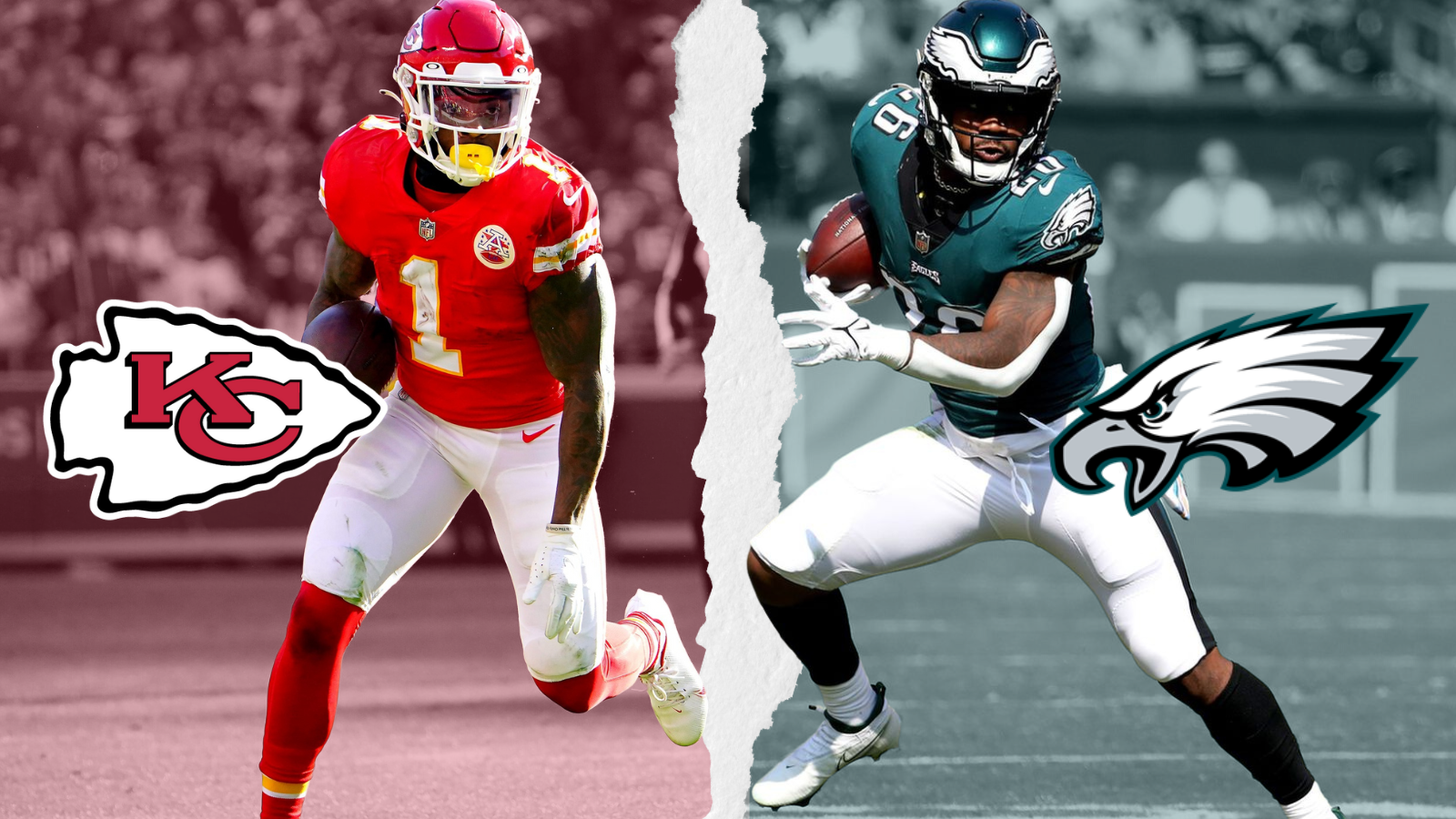 It's finally time for our Super Bowl Preview! Although it feels like the season started just a few weeks ago, only one more NFL game remains before this year's champion is crowned and the league officially hits the offseason. For the 2023 Super Bowl, the Philadelphia Eagles will be favored by 1.5 points against the Kansas City Chiefs. It's also expected to be a high-flying afternoon offensively, with the over/under set at 51.5 points.  
Kansas City Chiefs
We'll start our preview with Kansas City. The Chiefs will be playing in their third Super Bowl in four years, with their one win coming back in 2020 against the 49ers. The offensive leaders of the team are no strangers to big games, but the Chiefs also have a fair number of new players that will look to be key contributors on Sunday. For Kansas City to succeed this weekend, the whole unit will need to be sharp, and it starts with the offensive line. Philadelphia's defensive line had more sacks than any other line in the league this year and there's no doubt that they'll be looking to create havoc for Mahomes in the backfield. If Kansas City's line cannot hold up against the pressure, it'll be very hard for the offense to get anything going on the ground or through the air.
On the other hand, if there is one quarterback that can survive a pass rush like Philadelphia's, it would probably be this guy:
Defensively, the Chiefs need to contain the run game. If Philadelphia has success running the ball with Jalen Hurts and their committee of running backs, they'll be extremely hard to stop on offence. However, if Frank Clark and Chris Jones can disrupt the Eagles and force Hurts to throw more balls than he wants to, they'll have a chance. Like Mahomes, Hurts is still not 100% healthy and actually looked very average against the 49ers. They're certainly going to allow some points in this game, but if the defence can make some key stops as well and at least give their offence opportunities to win the game, they'll have done their job.
Philadelphia Eagles
The Chiefs may have the experience, but the Eagles have the roster. In almost every position outside of quarterback and tight end, Philadelphia outclasses Kansas City. They're better everywhere on defence, their lines are better, their running game is better, and their receivers are better. However, experience in a game like the Super Bowl certainly means something. To get this team rolling early, coach Nick Sirianni needs to focus on getting Jalen Hurts in rhythm right away. Hurts is their most dynamic weapon and if he's able to get comfortable in the rushing and passing attack early on, the Eagles offence could have a big day. Thankfully and as always, he'll be behind one of the league's top offensive lines.  
On the other side of the ball, it's all about getting to Patrick Mahomes. As we've mentioned above, Philadelphia's defensive line is a very good one and will have the opportunity to make a huge impact on the outcome of this game if they can disrupt Mahomes. 2 weeks ago, it was Haason Reddick that took over the afternoon with a strip sack of Brock Purdy in the first half, leading to the Purdy injury and an eventual blowout. Regardless of how the line plays, though, Philadelphia's secondary will certainly see more action this week. Thankfully, Darius Slay and James Bradberry have been a dominant duo this season and are a large part of the reason that the team's pass defence has been so solid.  
Super Bowl Pick
I love Andy Reid and the Chiefs but this Eagles roster just looks too good right now.
Eagles -1.5
Play in our FREE LIVE Contest for a chance to win cash on the game this weekend at http://officepoolsbiggame.com!