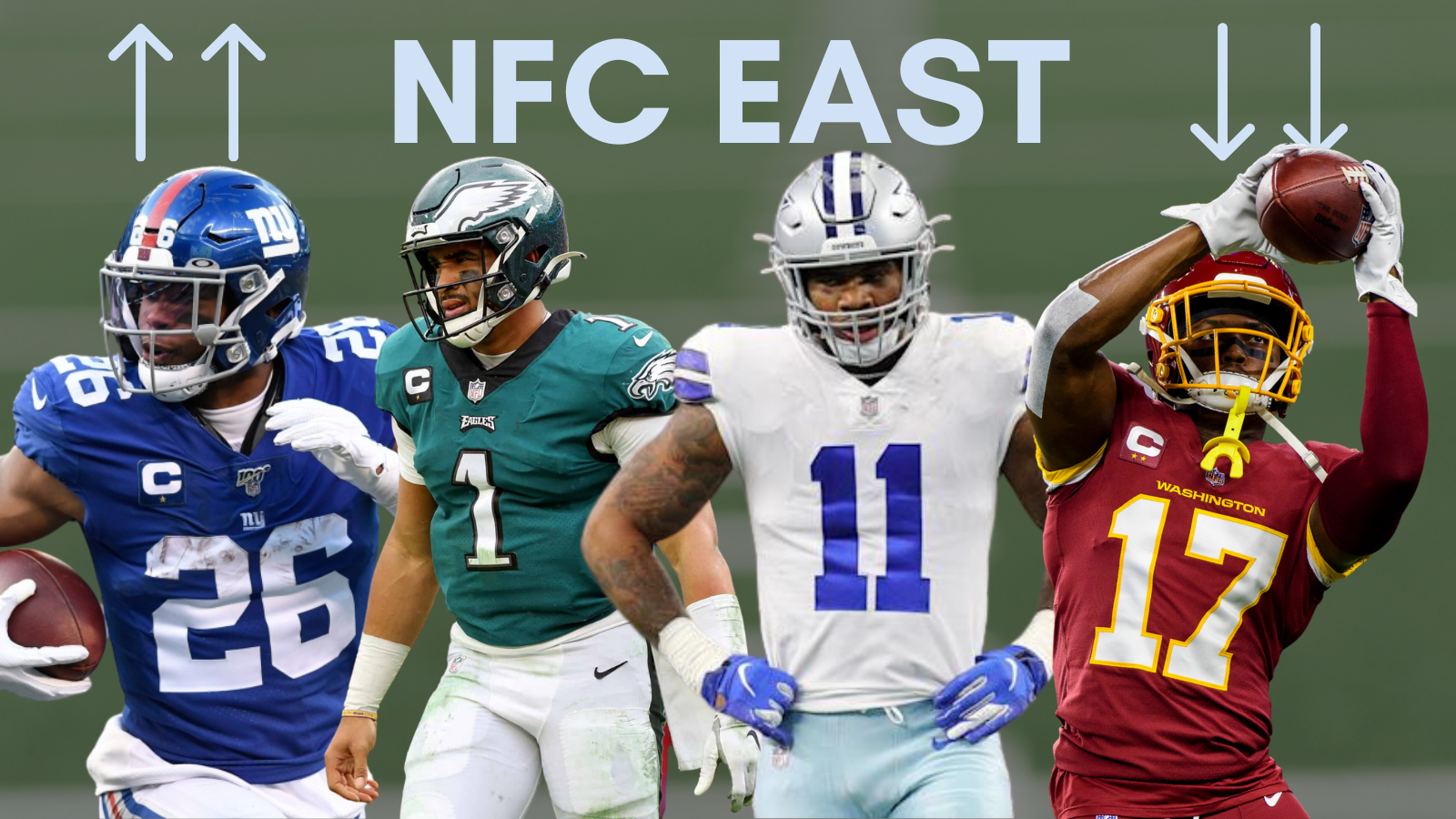 Ranking all four teams in the NFC East.
1 – Dallas Cowboys
America's team will certainly have more competition for the top spot in the NFC East than they did last year, but we still like them to finish first in the East. Even with the departure of Amari Cooper and the regression of Ezekiel Elliot, Dallas has a dynamic offence that can put up a lot of points in a hurry. On defence, it's the Micah Parsons show. His ability to disrupt the game for opposing offences in just about every way possible is something that few players in the league possess. Although the Eagles are expected to challenge for the top spot this season, we still like Dallas.
2 – Philadelphia Eagles
After losing in Wild Card Weekend last year to Tom Brady and the Buccaneers, the Eagles have made some nice moves in the offseason. Most importantly, they traded for A.J Brown and signed CB James Bradberry to a one-year deal. The team is hoping for an improvement from last year, and the biggest deciding factor in that may be the play of Jalen Hurts. If the young quarterback can take another step this season, watch out for the Eagles.
3 – Washington Commanders
The Commanders have some exciting pieces all over the field, but probably won't be good enough to move up a spot from their third-place finish in this NFC East last year. The offseason wasn't too exciting for the team, but it did include bringing in Carson Wentz from Indianapolis. We haven't seen the Carson of 2017 for quite some time now, but he still should be an improvement from Taylor Heinicke.  
4 – New York Giants
The Giants had an extremely exciting draft this offseason, making two selections in the first seven picks. With the picks, they drafted Kayvon Thibodeaux 5th overall and Evan Neal 7th overall. Both players are expected to make an immediate impact on the line for their respective sides of the ball, but it probably won't be enough to change New York's fate in a single year. The future may be brighter, but the team still has Daniel Jones at quarterback and lost their star corner to the Eagles. Fortunately, one more high pick in next year's draft might do them well eventually.