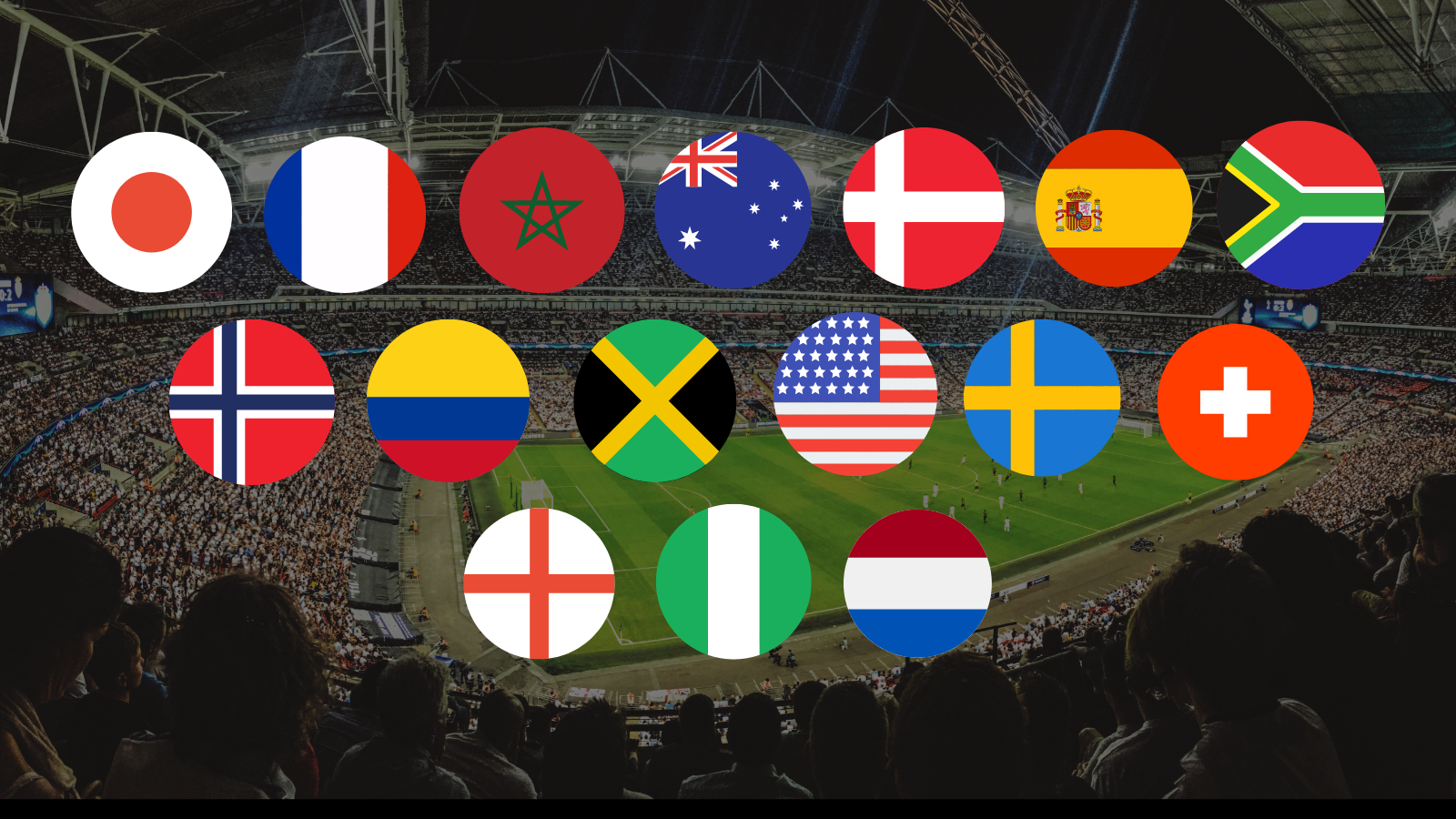 With the group stage now behind us, the Women's World Cup is heating up with some truly exciting matches and unexpected outcomes. Even the most seasoned soccer fans have been surprised by some of the teams that have made it through to the knockout rounds, proving that anything can happen in this tournament. It's a testament to just how much the women's game has grown and how many talented teams are now in the mix. So what can we expect in the coming matches? Check out our Women's World Cup Round of 16 predictions to find out.
World Cup group predictions: Group A I Group B I Group C I Group D I Group E I Group F I Group G I Group H
Switzerland v. Spain
Throughout the tournament, the Swiss team showcased their discipline and defensive approach to football; however, they've had problems scoring goals. In the upcoming fixture, the Swiss will face off against a formidable Spanish squad led by the talented Alexia Putellas, who leads one of the most creative attacks in women's football. We expect Spain will dominate possession, forcing Switzerland to play a style of football that is outside their comfort zone.
Prediction: Spain
Japan v. Norway
Japan is on a roll at this year's World Cup, and they should be feeling pretty good about their performance thus far. They're heading into their latest matchup with a ton of confidence, especially since they're playing against a team that barely made it through Group A.
Thanks to goal differential, Norway managed to slip through the group stages by the skin of their teeth, but they haven't exactly been setting the pitch on fire. While some talented players are on their side, they've looked pretty lacklustre lately, especially on defense. We think Japan's counter-attack and relentless pressure will prove too much for the Norwegians to handle.
Prediction: Japan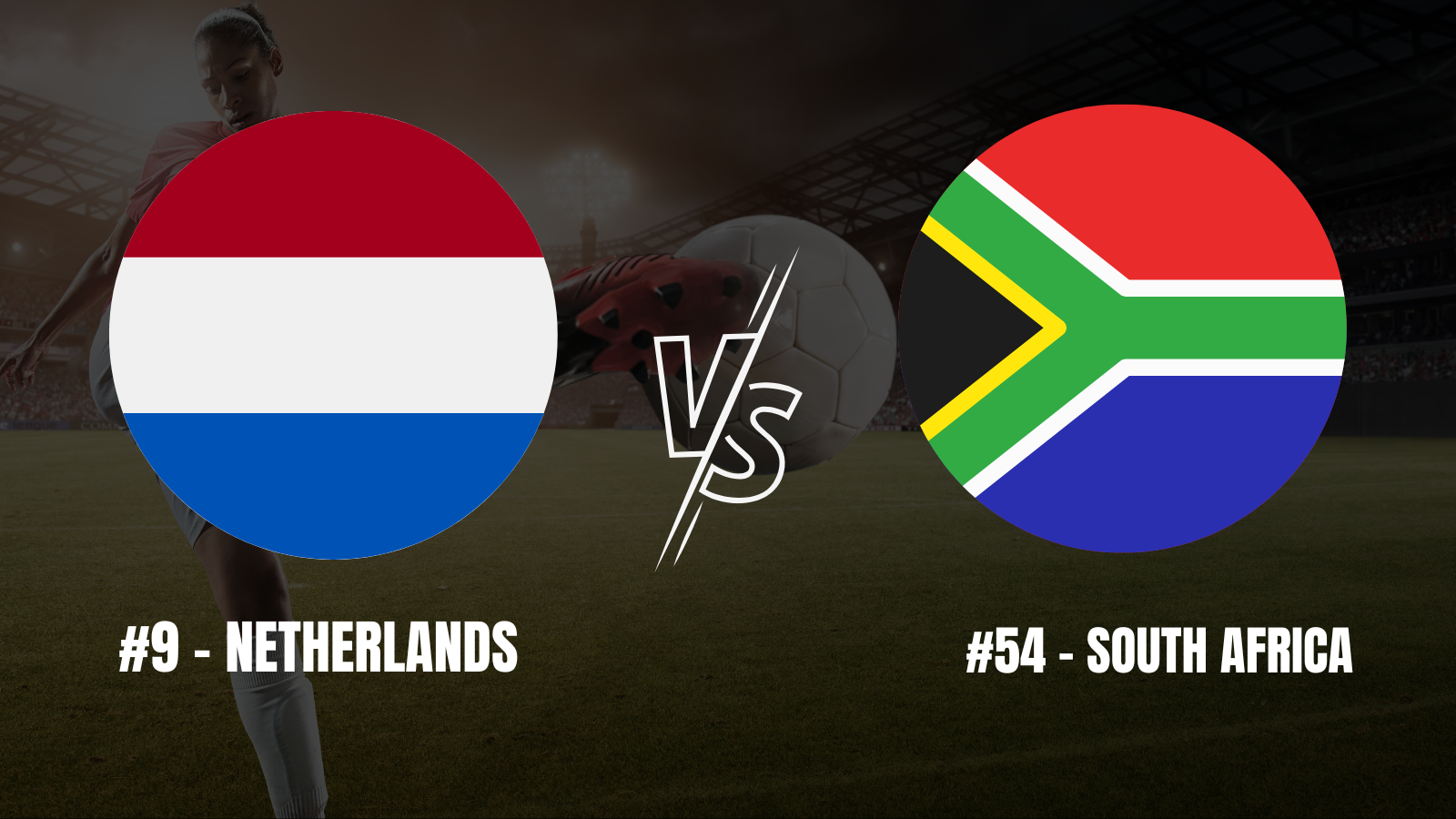 Netherlands v. South Africa
Who saw South Africa in this position? They were one of the only teams to test Sweden in the Group Stage, play with a strong pace and have shown to be able to score goals. But there are questions about their defensive structure, but in a one-and-done scenario like this, they could easily continue their Cinderella run and are prime for another Women's World Cup shocker.
That said, they are taking on one of the most cohesive groups in the Dutch, loaded with experience, skill and talent. They've had plenty of time to prepare for South Africa and shouldn't be caught off-guard. The Netherlands play an excellent defensive game and should be unphased by South Africa's counterstrike. Look for the Dutch to control the ball and the bulk of possession; they are far too crafty and talented to lose here. Or are they?
Prediction: Netherlands
United States v. Sweden
It's quite a contrast between the two teams in this soccer tale. One team has been playing with great coordination and domination during the group stage, while the other team is the Americans, who have been a major disappointment.
The US barely made it through the Group Stage, and they don't seem to be playing as a cohesive unit. They lack the speed burst, energy, and talent that they have been known for in the past few decades. However, Sweden has taken up the mantle and shows great cohesion, scoring ability, and organization.
Despite this, we still expect the American squad to put up a great fight in this game, and it is bound to be a thrilling match. It could even go into extra time, but we believe the Swedes have a better chance of winning, especially with one of the best goalies in the game. We're leaning toward the upset on paper, but it won't be a shocker if you've been paying attention.
Prediction: Sweden
Australia v. Denmark
The upcoming soccer match between Australia and Denmark is shaping up to be a tough battle, as the Danes are known for being one of the best defensive teams in the tournament. However, the Aussies will be getting a boost with the return of their top striker, Sam Kerr, which could help them score more goals.
Despite this, Denmark's pesky style of football and pride in their defense will make it difficult for Australia to get on the scoreboard. This matchup will likely go into extra time and possibly even a shootout. While the Australian crowd will undoubtedly provide a boost for the Matildas, Denmark's team organization, structure, and cohesion may give them an advantage over Australia's weaknesses. Overall, this game is too close to call and could go either way.
Prediction: Denmark
England v. Nigeria
As Nigeria prepares to go up against England in the World Cup, many wonder whether they can continue the trend of upsets. Despite being the underdogs in this fixture, the Super Falcons are not likely to play defensively. They are expected to come out with speed, trying to catch England off guard.
However, England's deep bench and talented players should be able to figure out the Nigerians quickly. The Lionesses have excellent ball distributors in midfield and a steady defense that is difficult to score against. Additionally, they have a strong offense led by Lauren James, who will use her unique blend of size, speed, and physicality against a weak and disorganized Nigerian back-line. All in all, England is in a strong position to come out on top in this match.
Prediction: England
Colombia v. Jamaica
This is a surprise matchup in the knockout stage but could be one of the most entertaining as both these teams love to play fast and in-your-face style of football. Colombia is led by 18-year-old Linda Caicedo, who has become a revelation in this tournament with her creativity, excellent striking, and crafty dribbling. Teams better start taking this Colombia squad seriously; they knocked out one of the tournament's biggest favourites, the Germans, and are looking to continue to show that they are here to win it all.
Jamaica loves to play a fast game, but they just haven't been able to find the net as much as they like. But they have shown they can play great team defense, as not one team has scored against them yet. They play with excellent cohesion and structure, as does Colombia, but with a bit more offensive flare.
Expect Colombia to own possession throughout this fixture while Jamaica tries to keep the game close, maybe even getting it to penalties. If Jamaica sits back, that should allow the talented striking tandem of Caicedo and Usme to find the net.
Prediction: Colombia
France v. Morocco
Nobody expected Morocco to be here, and kudos to them for squeaking it out with narrow victories over Colombia and South Korea. That said, they were overwhelmed when they faced tougher competition like Germany and lost 6-0. France is one of those elite teams with a lot of depth in every position and should be able to exploit Morocco's defense like the Germans did.
Les Bleus have their Captain Wendie Renard back from injury, and she was excellent against Brazil. Look out for Kadidiatou Diani, who had a hat trick in her last match and can score anywhere within 30 yards. France is just too good that this should be a pretty easy game for them to win. France is not just the favourite to win this match but the entire tournament.
Prediction: France