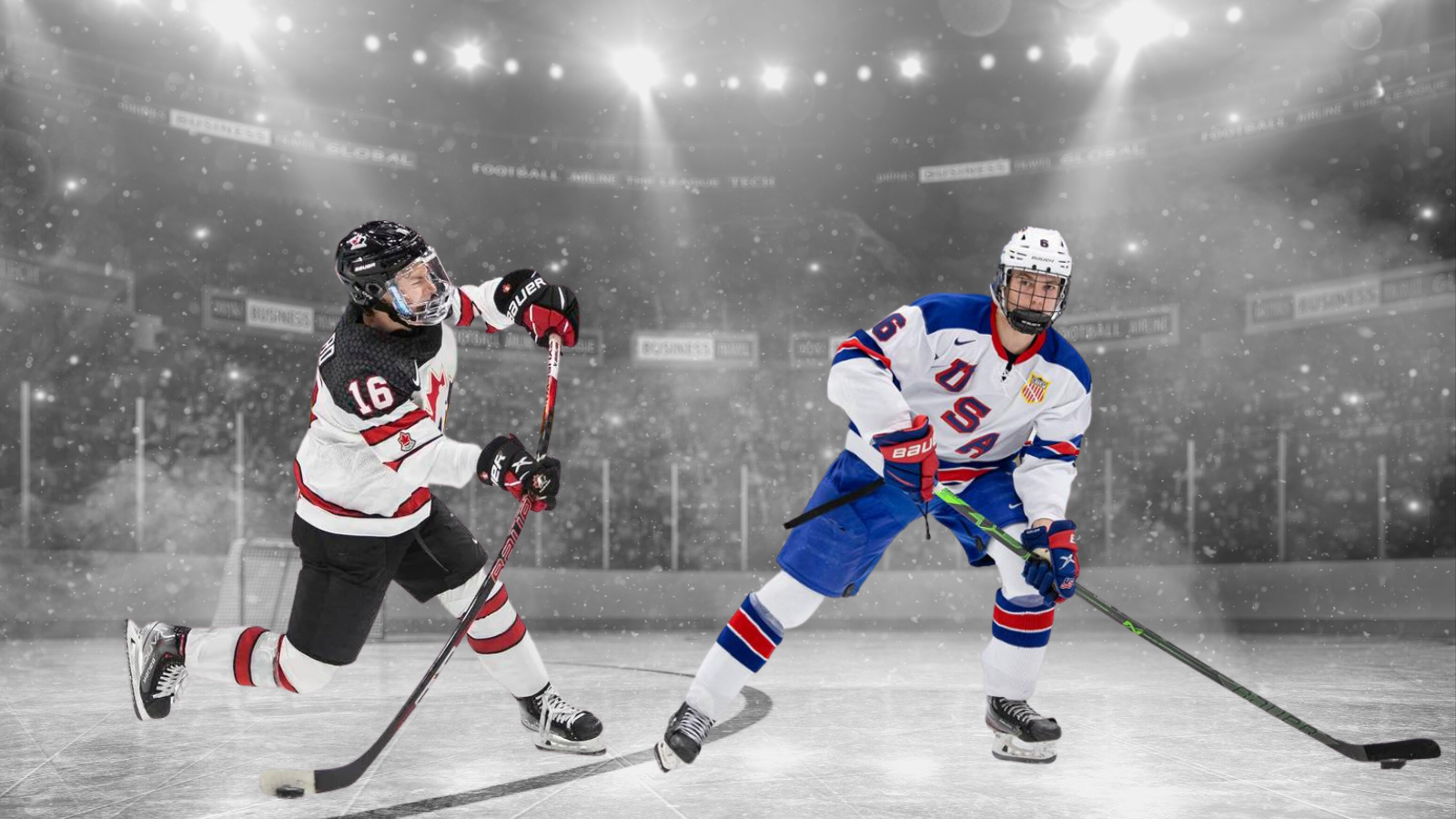 The World Junior Championship will be back on our television screens at the proper time of year. The 2023 edition will run from Dec. 26 to Jan. 5 and will be co-hosted by Halifax and Moncton, N.B., Canada.
It's not only about National pride but a showcase for some of the top prospects looking to make their mark. Who are some top-tier players to watch this year's World Junior Championship? Below are a few of the chosen ones we think you should keep an eye on.
Don't forget to make your picks in OfficePools.com's World Junior Championship Pick'em Contest. It's your chance to win a signed Connor Bedard jersey and more!
Connor Bedard (Canada)
Wherever Bedard goes, it's the same story: Goals get scored, and jaws hit the floor. The Vancouver native is not only the consensus #1 prospect going into the 2023 draft but a generational talent, excelling in all aspects of the game.
Bedard is dynamic in everything he does, and his quick release of a shot is his deadliest weapon. He is an offensive powerhouse and will be the engine that will drive the Team Canada bus as they look to win back-to-back gold medals.
Adam Fantilli (Canada)
Bedard might be the engine for Canada this year, but Adam Fantilli will be providing the horsepower. At 6'2 and 200 lbs, he's a force along the wall and can beat you with his size and speed. He can kill you with his hands or a crushing body check; he'll be an instant fan favourite.
He's an 18-year-old freshman ripping up the NCAA with the Michigan Wolverines, but he's looking to plant his flag for a National audience in his World Juniors debut.
Logan Cooley (USA)
Logan Cooley has been electrifying fans at the University of Minnesota and has been one of the best players in the NCAA. The Pennsylvania native is naturally gifted and fluid with the puck and can operate at high speed. He's great at creating turnovers and is known as a transition machine.
Cooley will be the star in the stars and stripes, and last year's third overall pick will looking to right the wrong of an early exit last summer.
Luke Hughes (USA)
For the US, it didn't help to lose Luke Hughes to injury in the quarter-finals last summer, so having their No. 1 defenseman back for another WJC tourney is music to America's ears. His skating is second to none, and it's a joy to watch him maneuver out of a phone booth. His ability to get pucks up the ice quickly will only enhance the USA's potent transition game.
Hughes logs big minutes, and if he can contribute from the back, he will be a major weapon for the US, especially on the powerplay. We expect Hughes to be one of the best players in this tournament and a key cog in the USA's gold medal hopes.
Leo Carlsson (Sweden)
Leo Carlsson is a stud. The 17-year-old has been putting together an excellent season playing with grown men in the Swedish Hockey League. With a big and sturdy frame, Carlsson looks NHL-ready, and he'll try and use the WJC stage to show that he belongs in the top 5 of the 2023 draft.
He's not the fastest skater on this list, but his skill, hockey sense, and overall compete level are top-tier. This kid battles and can create a ton of offense in all the high-percentage areas. He can play the wing in a pinch and beats defenders with his power and finesse. Sweden needs Carlsson to produce to enact revenge for last summer's semi-final exit to their rivals, Finland.
Carl Lindbom (Sweden)
It's time to put a goalie on this list. Sweden's netminder is coming in hot! At only 17 years old, he started playing with men in the SHL; at 19, he's been tremendous for Djurgarden in Hockey Allsvenskan and might be the best goalie in the Swedish league as a teenager.
He is fast in the net and tracks the puck at an elite level. His biggest asset is his great reflexes and ability to make the big save when his team needs it the most.
Brad Lambert (Finland)
If you're looking for entertainment, Finland's top-scoring line of Brad Lambert between Ville Koivunen and Joakim Kemell will be worth the price of admission.
Lambert is hardwired to play at top speed. He's got great offensive instincts, especially when he has room to move up the ice. That, combined with his creativity with the puck, makes him a fantastic playmaker. He's had some growing pains as a rookie for the Manitoba Moose in the AHL, but at this year's World Juniors, look for him as the straw that stirs the Finnish milk.
Simon Nemec (Slovakia)
Last year's second-overall pick is looking to put on a show at this year's World Juniors. Although he didn't play in the WJC last summer in Edmonton, he has plenty of international action at the senior level, including the world championship and Olympics, where he won a bronze medal in Beijing.
He's fast and loves taking the puck up the ice and creating offense from the back, and plays a solid defensive game too. His hockey sense, vision and passing ability are NHL-ready now. Look for Nemec to dazzle for Slovakia.
Eduard Sale (Czechia)
Eduard Sale has been a boy amongst men in the Czech Extraliga. He looked awesome at the IIHF U18 world championship (nine points in six games) and the Hlinka Gretzky Cup (six points in five games).
Sale is fast, quick, and agile and can carve out space for himself. He's usually two or three steps ahead of his opponents, and when you think you have him under wraps, he's going one-on-one with the goalie and scoring. He's equally good as a shooter and a passer and will want to use this tourney to help move the 2023 draft needle.
Bring on the World Junior Championship!
Those are just a few top prospects at this year's World Junior Championships. Make sure to play in OfficePools.com's World Junior Pick'em Challenge. It's your chance to win a signed Connor Bedard jersey, a True HZRDUS PX Hockey Stick, and a signed Adam Fantilli Team Canada puck.