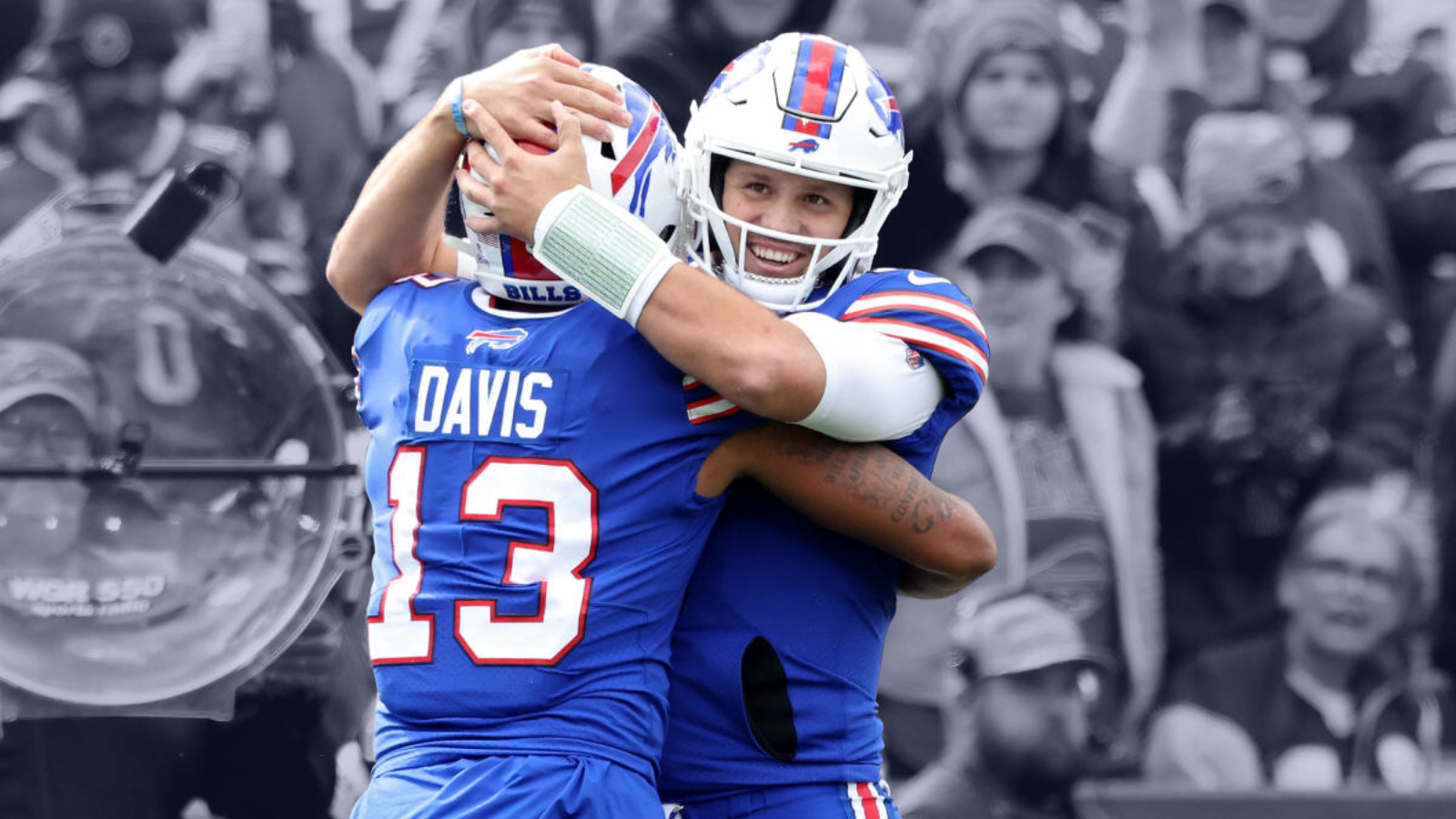 1 – Buffalo Bills (1)
The Bills remain at the top of our NFL Power Rankings heading into week 9 after defeating the Packers on Sunday Night Football. It certainly wasn't Buffalo's best performance of the season, but the game was never really in jeopardy. Despite being intercepted twice and throwing for only 218 yards, Josh Allen is still the MVP favorite and will be looking to come back strong against the Jets next week. Even with the Eagles staying undefeated, the Bills are just too good to slip down a spot in the Power Rankings right now. 
2 – Philadelphia Eagles (3)
The Eagles remained undefeated last week after a 35-13 win over the struggling Pittsburgh Steelers. A.J. Brown caught three touchdowns in the first half alone and the Eagles were pretty much on cruise control from then on. Jalen Hurts threw for 285 yards and four touchdowns while the defence surrendered just one touchdown and less than 200 yards through the air on 38 passing attempts from rookie Kenny Pickett. Now at 7-0, the Eagles have a serious chance at getting to ten straight wins with their next three games going against the Texans, Commanders and Colts. 
3 – Kansas City Chiefs (2)
Patrick Mahomes and the Chiefs find themselves in the third spot of our Power Rankings after a bye in Week 8. The team is still undoubtedly Buffalo's toughest competition in the AFC, and at this point, we're just hoping that the two teams can end up with the top two seeds to guarantee that if they were to see each other in the postseason, it would be with a trip to the Super Bowl on the line. As long as Mahomes and Kelce are healthy, it's hard to imagine this team leaving the Top 5. 
4 – Minnesota Vikings (n/a)
Minnesota just keeps winning. It wasn't an easy one, but the Vikings were able to defeat Arizona on Sunday for their fifth straight one score win. Kirk Cousins has been everything he needs to be in the passing game, while Dalvin Cook is currently averaging 4.9 yards per carry on the ground. Besides a tough performance in Week 2 against the Eagles, the Vikings have passed every test given to them this year and are getting closer and closer to a division title every week.  
5 – Dallas Cowboys (n/a)
Rounding out our Week 9 Power Rankings are the 6-2 Dallas Cowboys. The offence finally exploded with Dak Prescott under center this week, going for 49 points against the Chicago Bears in the win. However, with this team, it's not the offence that drives the boat. Led by Micah Parsons and Trevon Diggs, the Cowboys' defence has been one of the best in the league. They still have issues against the run, but if their offence can get up early, it's very hard for teams to get back into games through the air.