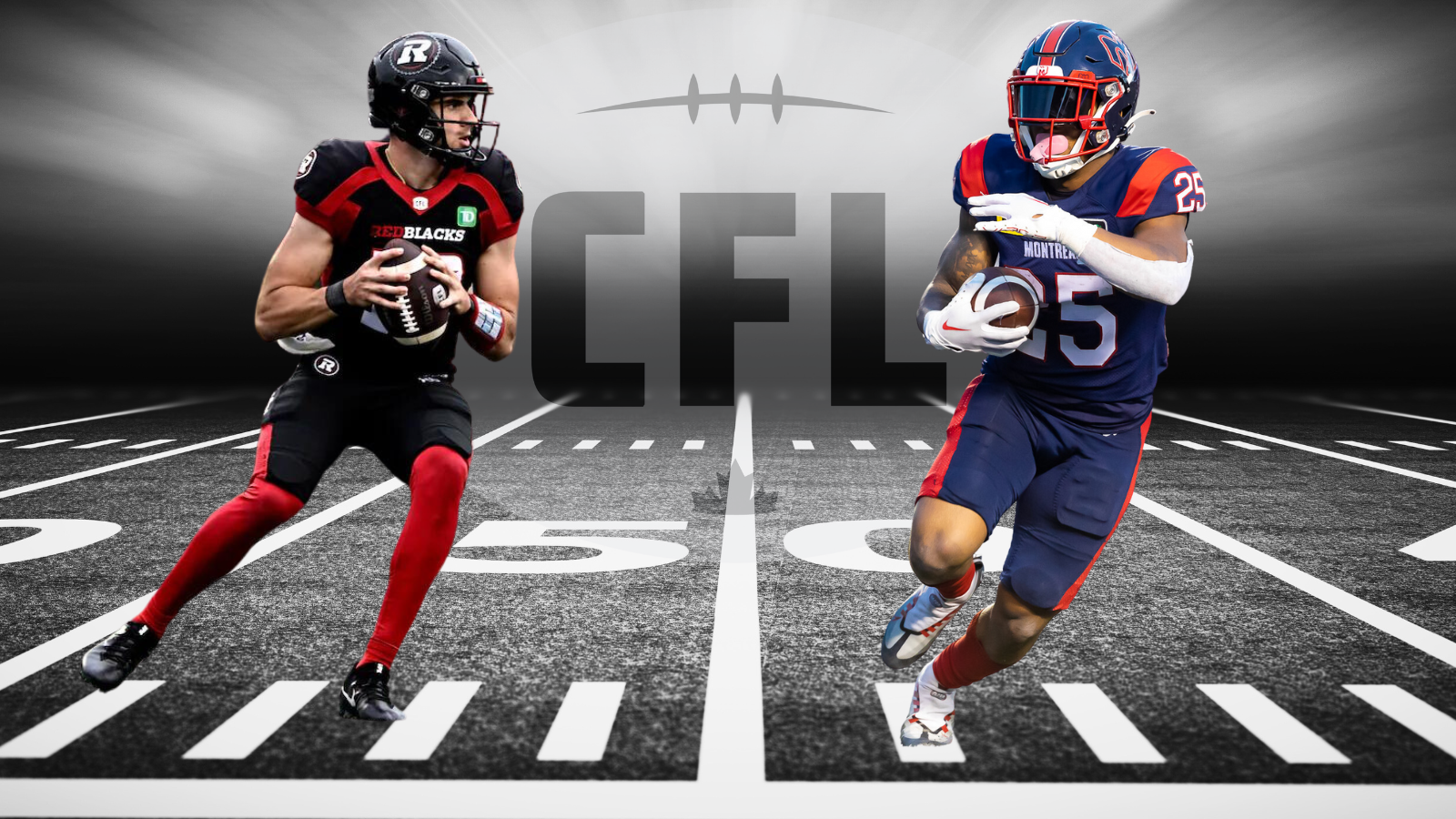 Can Ottawa turn their high-octane offense into a win?
Will the Elks finally get their first win?
Saskatchewan faces a tall task against BC Lions.
We're back! Last week we went 4/4 in our picks which was nice after a disappointing week 9. It's always nice when things go your way, but this is the CFL, and there will always be some quirky results. Now we look to continue our roll with our CFL Week 11 predictions.
Last week we also saw some results that changed our CFL Power Rankings. The Calgary Stampeders fall from 5th to 7th thanks to the whooping they took from the BC Lions. While the Ottawa Redblacks moved back up from 7th to 5th because although they lost to the Argos, they looked good in doing so. Ottawa looks ready to make their mark in the 2nd half of the season; let's see how they do this week against the Montreal Alouettes.
CFL Week 10 Predictions
Edmonton Elks at Hamilton Tiger-Cats
The Elks were oh so close to getting their first win of the season, but unfortunately, they allowed the Winnipeg Blue Bombers to score 21 unanswered points in the final 16 minutes, resulting in another loss. Nevertheless, there were some bright spots in the game, such as quarterback Tre Ford's impressive performance, which gave the team an offensive boost that had been missing all season. The Elks head to Hamilton with two healthy All-Star receivers, Manny Arceneaux and Geno Lewis, back in the lineup.
On the other hand, the Tiger-Cats are facing a plethora of injuries, including their top two quarterbacks. With rookie Taylor Powell as their QB3, Hamilton's offence has struggled to make big plays down the field, resulting in an anemic performance. Furthermore, their defence has been lacklustre, allowing an average of 28 points per game and giving up 453 yards to the Alouettes in their last game.
Both teams have struggled on defence, but Hamilton is dealing with a lot of injuries, and their offence is having trouble scoring points. This presents an opportunity for the Elks to take advantage and secure their first win of the season.
Prediction: The Edmonton Elks
Winnipeg Blue Bombers at Calgary Stampeders
Last week's football game between the Bombers and the Edmonton Elks was intense. The Bombers had to overcome a significant deficit and find a way to secure a win. It was a tough start for them as they were down 22-0 in the first half, and to make matters worse, their starting QB, Zach Collaros, got injured and couldn't finish the game. However, the backup Dru Brown stepped up and led the team to an impressive second-half comeback, ultimately helping them secure another victory. While it's uncertain when Collaros will return, it's clear that the Bombers' offense is in good hands with Brown at the helm.
As the game approaches, the Stamps are faced with a tough challenge. Despite being sixth in points scored, they are only seventh in yards per game and fifth in rushing yards per game. It's unfortunate that their kicker is their leading scorer. Additionally, their quarterback, Jake Maier, has struggled with inconsistency throughout the season. If he's unable to score touchdowns, the game may turn into a blowout. While Calgary's defense is strong'ish, their offense often struggle to put up points, which is essential for winning football games, especially against a strong Bombers' team.
Prediction: Winnipeg Blue Bombers
Montreal Alouettes at Ottawa Redblacks
This week's CFL slate features what could be the most entertaining game of the week. Last week, Montreal's victory over Saskatchewan without starting QB Cody Fajardo and running back William Stanback was impressive. The question is whether Fajardo will be back for week 11 against the Redblacks. The Als have won three games in a row and are on a mini-roll, while Ottawa has played well but struggled to close out games.
For the Redblacks, QB Dustin Crum will need to continue playing well against a tough Montreal defense that is ranked second in the league and allows only 19.4 points per game. However, Ottawa's defense has also been strong, despite some recent struggles. Whether it's Fajardo or Caleb Evans at QB for Montreal, they must be protected from players like Shawn Lemon, who specialize in rushing the quarterback. This game is difficult to predict, as it promises to be a close one. However, I am impressed with Ottawa's offense at the moment and believe they will come out on top.
Prediction: Ottawa Redblacks
BC Lions at Saskatchewan Roughriders
This is a straightforward prediction. The Lions have the best defense in the league, while the Roughriders are eighth in offense with an average of 19.6 points per outing. That right there is a massive mismatch. The Riders aren't much better on the defensive side of the ball either, as they give up 27 points per game, which has them sitting 7th in the league.
On paper, this is shaped up to being another one-sided game. The player, the Riders, should key in on is Lion's wide receiver Keon Hatcher who is having a fantastic season. The Lions just click better when they have Vernon Adams Jr as QB, and now that he's back from injury, we can expect the same kind of execution as we saw last week when they spanked the Calgary Stampeders.
Prediction: BC Lions